Endeavor UAS (Unmanned Aerial Systems) operates out of Romeo, Michigan, serving the surrounding areas and beyond. We are FAA Licensed and fully insured, which allow us to legally fly where many others can't. Our goal is to provide you with hassle-free service for your unique application. Whether it's a real estate listing, capturing construction progress, or an event that requires a special touch, we're here for you and can't wait to chat with you about it.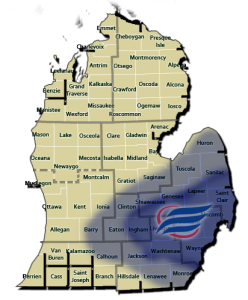 We understand our level of service is in high demand, so we are definitely able to accommodate requests beyond our core service area of Southeast Michigan with proper advanced scheduling and coordination. Please contact us and we can discuss your project in detail.
Ah, the big question! We keep our rates as competitive as possible, however every mission is slightly different. So we prefer to discuss your expectations with you first before giving you a cost quote. Factors that impact our pricing are the number of photos or length of video you need, if any editing is required, and special considerations (nearby controlled airspace, unique hazards, etc).
Our videos can be captured and provided in either MP4 or MOV formats in the following resolutions:
4K: 3840×2160 24/25/30p
2.7K: 2688x1512 24/25/30/48/50/60p
FHD: 1920×1080 24/25/30/48/50/60/120p
Photos are shot in 5472×3648 resolution size and can be provided in either or both JPEG & DNG (RAW).
We offer a number of full-service packages for real estate listings, special event photography, and commercial promotion that includes editing as specified in each package description. However, we can also provide unedited photos in RAW format as well as video for those with specific uses in mind.
About 24-hours prior to our scheduled appointment, we'll send you a text/email/or call (depending on your preference) to confirm the appointment and weather conditions for the planned flight. If any last minute concerns exist, we'll let you know at that time as well.
On the day of the appointment, we'll arrive just prior to the scheduled time to set up our equipment and make another overall safety check of the intended area. Please have the property ready to be captured at the scheduled time. If only exterior photos and/or video are requested, you are not required to be there...but you're certainly welcome! If the property is occupied, we will introduce ourselves to the homeowner prior to starting.
After we have completed our flight and captured our photos and/or video, we'll let the property owner know we're done and we'll send you a text/email/or call confirming that everything went well!
That's about it. Pretty easy, huh?
No problem. Just contact us and we'll provide you with the guidance you need. We do have specific recommended  packages for real estate listings, commercial properties, and other common applications. Again, it all starts by contacting us.
(586) 255-1812